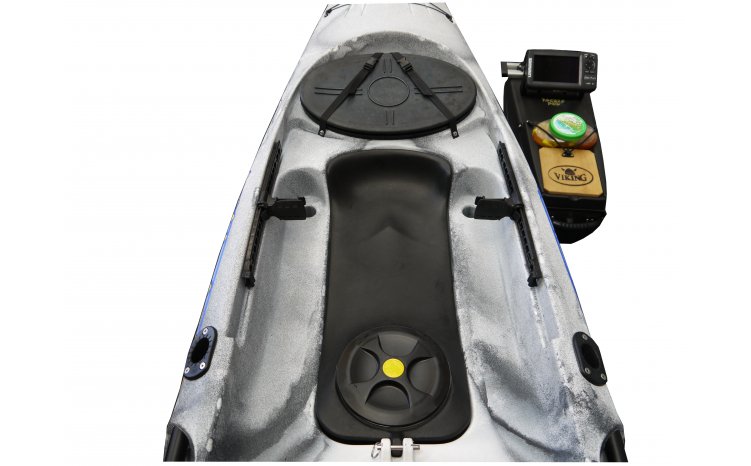 The nifty Kid Pod™ system enables you to share the fun and excitement of kayak fishing with your kids. It also provides a flat, stable surface for fresh water anglers to stand and sight cast to unsuspecting fish.
Designed to fit the Profish Reload™, and Profish GT giving the option to remove the Tackle Pod™ and easily replace it with the Kid Pod™. Supplied with the molded bucket hatch.
Ensure your child is wearing the correct fitting Life Jacket/PFD at all times..
This Flat Deck fits the Profish Reload and GT model kayaks.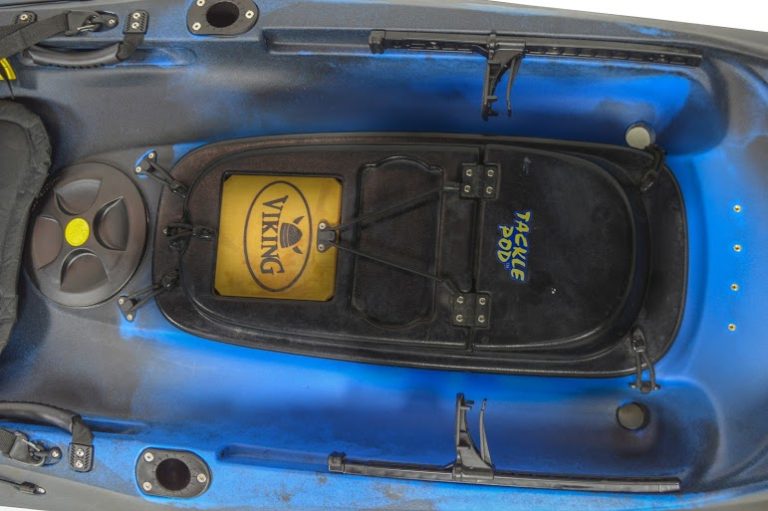 The Tackle Pod is a uniquely Viking Kayaks product, perfectly suited for stowing both the recreational paddler's gear or photographic equipment or the kayak angler's fishing tackle.
The Profish 400 Tackle Pod brings the functionality of the Viking Tackle Pod to the Profish 400 kayak. The idea behind the Tackle Pod is to give you a lightweight system to keep all of your important gear, like tackle, electronics and other accessories for example, in one simple easy to use storage pod.
The Tackle Pod is ideal for you to pre-load and leave in the car or garage ready for your trip. At the end of your trip you can take the whole unit out leaving the kayak easy to clean and all your important gear in one place.
Fish Finders, electronics, and other accessories can easily be installed to the Tackle Pod, cables can run from the kayak into the back of the Tackle Pod meaning you can have your battery and fish finder contained in the same unit.