There is a new kid on the block & she is fast! Whether you're paddling for pleasure or you've got fish on your mind, paddle the Reload and learn why many are calling it the best paddling sit-on-top on the market.
The Profish Reload is a performance kayak specializing in kayak fishing with its numerous features and additional accessories for managing tackle and gear, improving comfort, and maintaining speed.
The design of the Profish Reload bow provides unmatched levels of lift – styled off of the typical New Zealand paddling kayak design – which allows the 14'8" 68 pound kayak to consistently perform well in both tough offshore and inshore conditions.
Color Option: Daybreak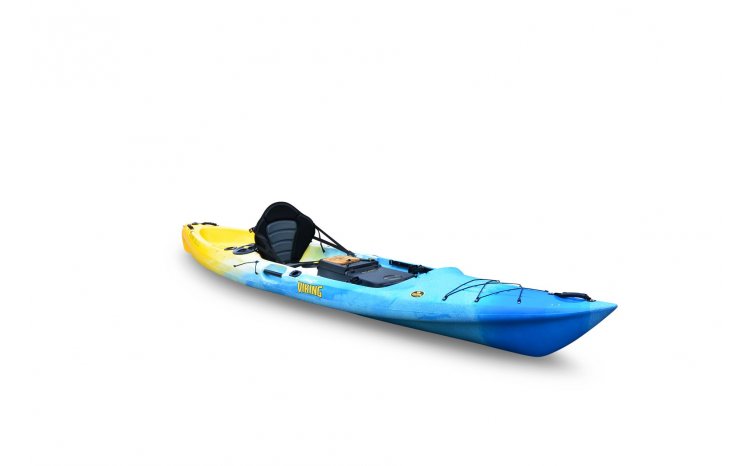 Color Option: Storm
Reload/GT Tackle Pod
Waterproof Hatches
Rudder Kit
Chill Pod - Optional Upgrade
Kid Pod - Optional Upgrade
Fish Bag - Optional Upgrade
Kayak Composition
All Viking Kayaks are manufactured using the very latest development in virgin linear medium-density polyethylene. This plastic is stronger and stiffer than cheaper material enabling us to make the kayaks noticeably lighter. This material incorporates Maximum UV Inhibitors and is Colorfast.
The accessories on the kayaks are nylon installed with stainless steel hardware – suitable for use in salt water conditions.
Specifications
30 Year Warranty
Interested in purchasing a Viking Kayak?