The Oxygen 5.7 is the ideal fitness and training Ski. Perfect for clubs and touring as the Oxygen Ski offers more stability than full on race versions, while still maintaining excellent hull speed.
Being made from UV stabilised HDPE means it's maintenance free and bullet proof, making it ideal for clubs as well as individuals wanting a no maintenance craft that can handle knocks and scrapes.
Color Option: Lime Green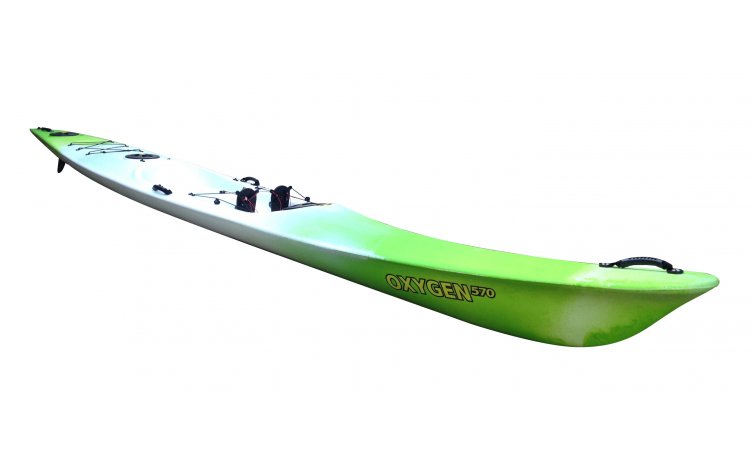 River Rudder Kit - Optional Upgrade
Kayak Composition
All Viking Kayaks are manufactured using the very latest development in virgin linear medium-density polyethylene. This plastic is stronger and stiffer than cheaper material enabling us to make the kayaks noticeably lighter. This material incorporates Maximum UV Inhibitors and is Colorfast.
The accessories on the kayaks are nylon installed with stainless steel hardware – suitable for use in salt water conditions.
Specifications
30 Year Warranty
Interested in purchasing a Viking Kayak?