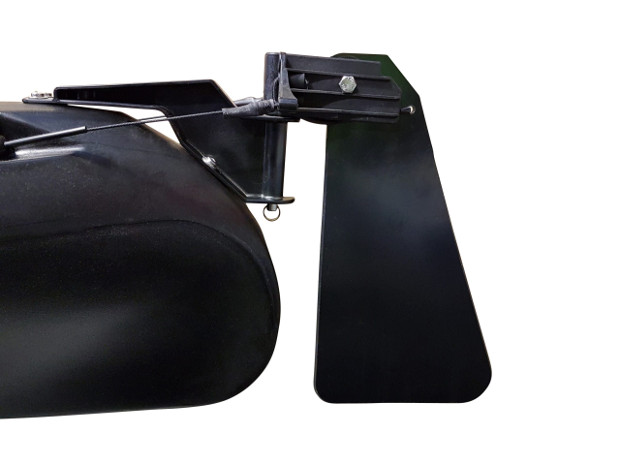 Now with 'Toe Tab' foot controls for superior control, the Viking Kayaks line of rudder-ready kayaks make rudder installation and rudder usage simple! The 'angler' blade works fantastic in all waters because the rudder blade never reaches below the bottom of the stern – meaning there is no requirement for an up haul.
A rudder system will make your tracking and maneuvering your kayak much easier in both ideal paddling conditions and unfavorable, windy conditions. Kit includes rudder line.
Bixpy Quick-Swap Rudder *motor not included*
Already have a Viking Profish with Rudder but want the option to easily swap between the Bixpy motor & Rudder only systems? (So you have both systems – motor power and rudder only)
Get the Bixpy motor 'Quick swap kit' (Rudder, headstock and uphaul,)
*includes carabiners and R pin to make swapping between a rudder and the motor easy.