The Viking Reload and the Viking Profish 400 are my go-to platforms these days. They are both "utility kayaks" in that they each do a lot of things very well. For example, they can both manage a hefty load of gear with over 400 lbs. capacity. All the tackle you can imagine and more. In fact, you could probably fit a small tackle store in the pod or tankwell of both kayaks. But hey! Do me a favor- don't!
One of the things I often talk about in fishing seminars is the less is more approach. Look, just because you fit a metric poop-ton of gear in the Pod or tankwell of the Vikings doesn't mean you should. The more gear you bring the more gear you manage and the less time you will spend fishing.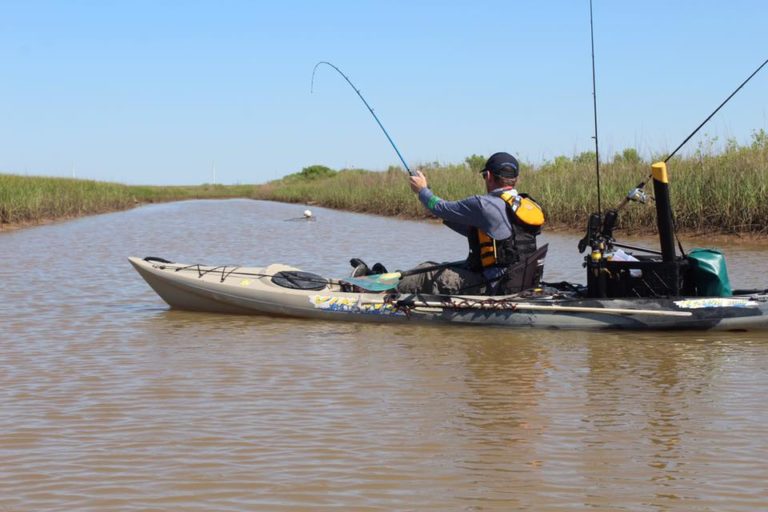 I bring 3 rods (4 if there is a potential to fly fish). That's it. No more. I bring one small tackle tray and some leader, and I am good to fish for an entire weekend. My 3 rod set up is comprised of a top water, a jig with soft plastic, and then a popping cork. I call it the "Hi Lo and In Between" set up.
(That's a Townes Van Zandt reference for you true Texans. https://en.wikipedia.org/wiki/High,_Low_and_In_Between)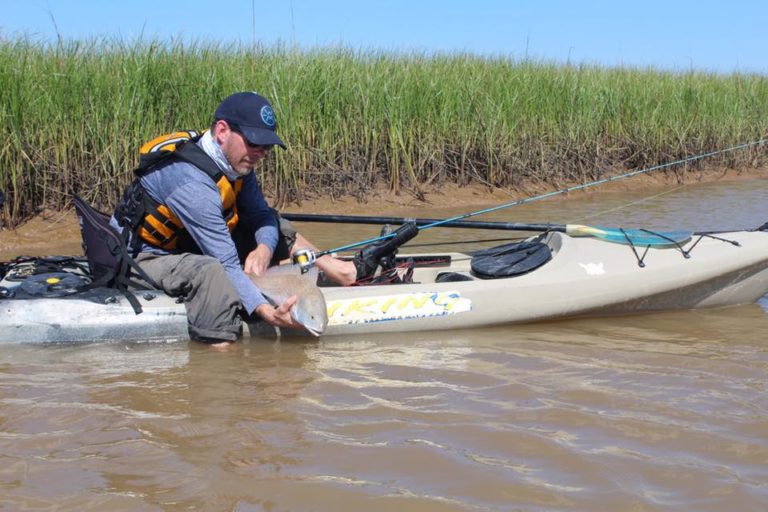 The top water obviously covers fish feeding on the surface. The next rod will be rigged to fish the bottom. Reds and flounder especially. Working a (I think in Texas we should call it "shell-less") plastic is a great way to target benthic feeders. I would even say that the majority of my fish have been caught on this set up with either a shrimp imitation or a paddle tail. My third rod is the old popping cork with a gulp shrimp. It covers the mid column and works well.
That's it… that is all you need on the Texas salt flats and while the Reload and Profish can handle way more, do yourself a favor and spend your time paddling a great kayak and then fishing, instead of paddling a great kayak and then messing with a bunch of extra gear and tackle.
Hi, Lo, and In Between
Bird